There's a lot of competition out there these days. It is easy to get discouraged and wonder – can I make enough money to pay my rent or mortgage? There is uncertainty there. There is a learning curve to getting started – I've described some of my efforts to self-educate below to crowdsource knowledge for the community.
Why freelance? Freelance also offers much freedom that cannot be overlooked – if you can get your clients and marketing out there – you can sustain yourself without working yourself to death.
I'm based in the United States, where we have a culture of working ourselves to the bone. We don't even question it. Our employers say, "we are a family," and we treat them as such, whether or not they do the same. Why do we get so motivated that we put work before everything else? It is a mystery that I have not been able to solve.
I worked an average of 60 hours a week in my past life! Like most of us, I had a love-hate relationship with my job. I had some really excellent opportunities to define the strategy for a large company and ensure that the vision was executed. I came up with innovative ideas and learned how to sell people on my vision – finding the part of my argument that would resonate most with my audience, regardless of whether I thought that was the most crucial part.
I picked up various invaluable skills for my personal toolbox – project management, proactivity, emotional intelligence, work ethic, strategic thinking, graceful communication, calm under pressure, public speaking, budget management, and more. I gained confidence in myself, most importantly.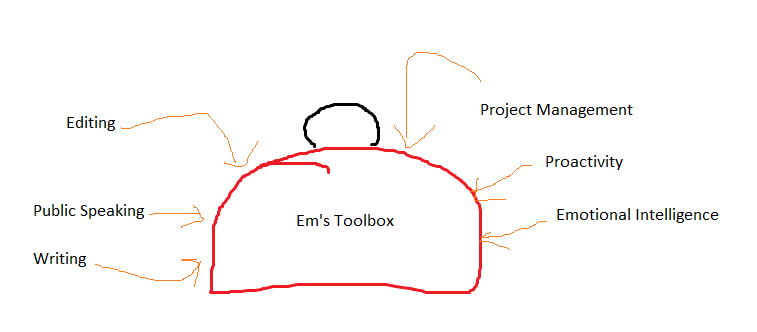 *I also learned how to use MS Paint to add visual flair that just makes people laugh!
But I was busy and overworked – I didn't have enough hands or hours in the day to finish what I was doing. The company did not always agree with me on where the most critical areas to put my time were. Initially, I worked longer and harder to push my initiatives forward while still executing multiple projects that I was managing at any given time – I was generally working with 3 to 6 customers at any given time. True to the project management motto – getting back quickly to clients and providing excellent customer service. I was exhausted. I talked to my manager about getting more help, but unfortunately, there weren't extra hands available. This happens – hence the importance of selling people on your vision with a strategy to weasel those resources away from other areas that are less impactful.
My manager told me that I needed to think about areas that could wait, where my efforts could be cut back. I was only one human – there was only so much I could do. She wanted to protect me – and, more importantly, keep me fulfilled and adding value to the company. As a manager myself, that is what you need to do – inspire and prevent burnout.
So I backed off from some of my initiatives – my giant to-do list of activities prioritized so that I was focused on managing my projects, keeping the lights on, and only the most important of initiatives. Unfortunately, overall quality suffered – we were able to recover from everything, but I described it as sending ships out to sea with leaks in them. I would chase after them in my tugboat to slap on a repair so they could reach their destination. But that was taxing and more effort than it needed to be. I was good at it, but it was disheartening.
I redoubled my efforts to get ahead of these – delegating wherever I could and then providing an overall quality check. My hours stayed consistent at around 60 hours a week – I was exhausted mentally and physically and demoralized because my work wasn't at the level I wanted it to be.
I deprioritized hobbies and, more importantly, my health. Boy, did that backfire! I got diagnosed with not one but two(!) chronic illnesses in 2022 that have dramatically changed my life. Stress levels played a part in how I got here, and I had to rethink my lifestyle and how I was approaching life in general.
I quit my job and turned to freelance like many before me. Though I had used my English degree significantly at my job (side note – super valuable degree despite what you might hear, the analysis skills I learned and honed were highly remarked upon), I had missed it. I had written several technical and strategic guides over the years, as well as countless wiki "articles" on how to be successful in my area of project management, but not items that engaged my creativity further.
With freelance work, I hope to return to my writing and editing roots – activities that genuinely make me feel like the me I want to be. A well-rounded human that I can be proud of.
That said – it has been hard to break into the market. I've applied to 50+ jobs in the last two months, and I've only been selected for a fraction. But I cheered with glee when I got each job! The market is nuts, but you can be persistent. The lesson here is to keep putting yourself out there. Diversify the sources where you go to get work. Investigate resources from those who have been in your shoes and walked down this road.
My motto is that you can never be too prepared. In the interest of helping others like me, here are some lessons and recommendations that I've learned so far:
1. Read up on how to be a successful freelancer.
As I said, many people have been down this road before us who have a wealth of experience to offer – take advantage of it. But, as always, take what works for you and focus there.
So far, I have read and recommend the following:
50 Laws of Freelancing by Stefan Palios

One of my favorite parts of this book is how accessible it is – each rule is one to two pages. Something bite-sized for you to consume and act on without getting too overwhelmed. It is easy to come back to and reference.
One of my favorite laws is the first one – Know your expertise. You need to have confidence in yourself to deliver high-quality work – take what you know you are good at and start there.

7 Steps to High-Income Freelancing by Lori De Milto

This one is an interesting read – once again, it hits hard on the importance of specializing. My favorite part of this book is the LinkedIn section on building a solid profile. Make sure you have a call to action! Since I've revamped my LinkedIn – I get an average of 100 views over the 90 days of measure.
Lori does a great job of posting regularly on LinkedIn to draw traffic. This is a great way to grow your business by sharing what you know or are learning. Don't discount yourself if you are new – all the steps you are taking to make yourself a better freelancer are items that can help others working together with you.
2. Read up on your market or area of freelance.
I'm still deciding exactly where I want to specialize to get the most bang for my buck. I have significant experience in healthcare systems and delivery models – but I also want to choose something that inspires me and makes me happy. The U.S. healthcare system, in particular, has many areas where it needs to grow – this makes people feel like it is almost too big of an animal to reform.
For me, I'm focusing on editing and writing. Some books I've read so far and recommend are:
3. It is worth it to take the time to build a professional infrastructure.
You need a website. Period. This can go a long way toward making you look like the professional you are and increase the credibility of your business. This can seem like a daunting task to take on, especially if you are newer to the world of websites, but it is easier than you may think.
My website (an example)
The key is to find the website builder and host that meets your needs and expertise – there are many great ones out there that do a lot of the heavy lifting for you if website design is not your thing. You can always hire a website designer, but in my opinion, you probably don't need one. I chose Wix because it offered good ease of use and discounts for joining in your first year.
There are a lot of good lists out there that can help you choose the right fit for you and what you are looking for. You can use tooltesters' Best Website Builders 2022 to narrow down your choices.
In the vein of setting up a professional presence, you also want to consider creating a professional company like an LLC or Limited Liability Company. It elevates your business and – a US bonus! – it helps protect your social security number (SSN) by allowing you to create an Employer Identification Number (EIN) that you can put on invoices instead. Creating an EIN is free and pretty painless as far as government processes go. Get started via this link on the IRS website.
4. Become part of the community and professional associations.
There are a lot of active professional associations and email lists out there where you can learn from some of the very best – folks who have been doing this for years. They also have built up a true community – sharing horror stories, jokes, and tips on resources to use and how to format law cases.
My favorites, you ask?
Editorial Freelancer's Association (EFA) Discussion List
This one requires joining the EFA, but it is well worth it. You get access to the community questions as part of the discussion list and notifications from the EFA's job list. The more places you can source work from, the better. The association also has worked hard to get discounts and other features you can take advantage of by being a member – like reduced fee subscriptions to resources like JSTOR.
They also offer webinars and classes for ongoing learning.
You can learn more about joining here.
2. NAIWE's Google Group (National Association of Freelance Writers and Editors)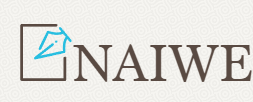 This one requires joining NAIWE – also worth it! This community is fun and offers some interesting and valuable advice. April Michelle Davis, the Executive Director, keeps the list active and offers good prompts that facilitate discussion and give newer folks an excellent chance to learn. There are questions out there that I didn't even know I had!
Like the EFA, NAIWE has also negotiated discounts for members.
They also offer webinars for ongoing learning.
You can learn more about joining here.
3. Copyediting-L
Stick with me here – this one is old school but really helpful. It gets action several times daily and covers many topics I would not have thought about. It makes me feel like I am part of a broader community and is an excellent learning opportunity.
You can learn more about joining here.
5. Pursue credentials and accreditations. Don't be afraid of lifelong learning.
Though I have spent much of my life writing and editing, moving to this as my primary job has been a learning curve. To ease it, I've tried to do my research – but I've also taken classes and webinars to learn more.
The best thing you can do for yourself is to give yourself the tools to succeed. I've looked at the below options myself:
EFA Education

The EFA has invested time and energy into revamping its education offerings in 2022. They have both on-demand and more traditional classes as well as webinars.
You can see their classes on offer here.
They also list out upcoming webinars here.

NAIWE Webinars

NAIWE has at least one monthly webinar on various topics that help you learn.
They list out upcoming webinars here.

LinkedIn Learning
I tried this out on a free trial of Premium that they offered me as there is a monthly cost to this one. They have some excellent selections that you cannot find elsewhere – like Search Engine Optimization (SEO) or Excel.
You can learn more about the service here.
6. Diversify your income streams.
One of the most important things you can do as a freelancer is to specialize. In a particular industry, you can build your client base by focusing on what you know and bringing that high-quality execution to your customers. As I indicated above, it can be tough to break into an industry. This is especially true if you are switching career paths. In my experience, all careers require similar skills – you must argue persuasively about how your experience can help your clients. Have confidence in yourself – don't be afraid to sell, sell, sell! That said, never overpromise and underdeliver. Compromising quality is not an option if you want to continue to grow your business.
All that said – I still believe that it is essential to diversify your income streams. Do you have skills in several areas? Don't be afraid to use them! One of the most appealing parts about freelance to me is the ability to break up your day and your week so that you don't get bored. You want to be excited and passionate about what you do so that you don't burn out.
You can maintain a specialty industry while still trying different income paths. For example, you can both write and edit works in the medical field. Seeing multiple sides of the same industry gives you a perspective that many don't have and makes you more appealing to hire.
If you can, develop a passive income stream for which you don't have to work hard. A gift that keeps on giving.
—–
Whew! There's a lot out there to learn, and while I've shared what I know with you, my mission is hardly done.
Here are some of the areas where I want to focus next:
Get more involved in the community.

Most freelancers say most of their business comes through referrals – this is the best way to get those.

Creating an incredible portfolio of work.

Sometimes, the biggest barrier to entry on a job application can be showcasing and getting your work published. Especially true if most of your previous writing is covered under proprietary information!

Designing a resume that speaks to each job that you apply to. Learn how to master cover letters!

If you are pursuing different types of jobs, you'll always want to put your most relevant experience forward.

Continue growing my professional skills in my chosen freelance field.

There's a wealth of information out there that you can use to set yourself up for the maximum success possible.
I'm also open to your suggestions! What have you learned that has spoken to you? Comment, share, or reach out to me!
Best,
Em